Humanitarian Projects
Minsk City 5th Clinical Hospital
Humanitarian project to improve the quality of medical care for premature newborn babies
"Saving life"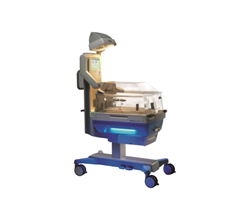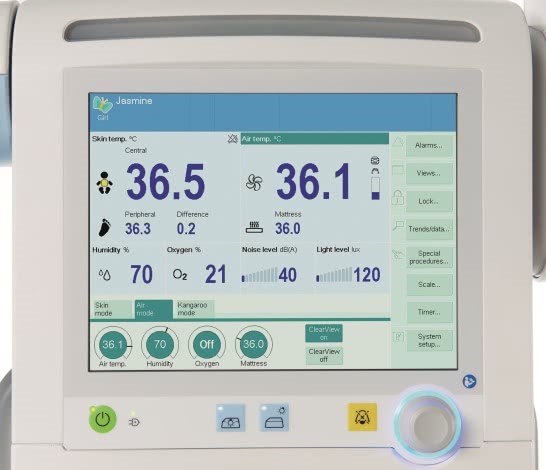 The incidence of premature births in the world and in Belarus ranges from 4 to 10% and does not tend to decrease. The birth of children with low birth weight (growth retardation) in the world is up to 22%. Prematurity is the cause of more than half of neonatal deaths and one of the causes of long-term complications in surviving children, the frequency of which is directly dependent on gestational age and the quality of care.
The maternity hospital of the "5th City Clinical Hospital" is the largest perinatal center of the third level in the city of Minsk and in the country as a whole. In the maternity hospital of the 5th City Clinical Hospital, more than 5,000 deliveries take place a year, and medical assistance is provided to mothers and children during delivery, in fact, from 24 weeks of pregnancy. In 2020, 128 premature newborns were treated in the department of anesthesiology and resuscitation with resuscitation and intensive care wards for newborns, while the number of children under 1500 g varies annually between 20-30 babies. Given the trend towards an increase in the number of children with extreme and very low body weight, requiring maintenance of optimal thermoregulation and long-term intensive care, the need for expert-class incubators is urgent.
In the process of the struggle for the life of a deeply premature baby, in addition to the high professionalism of doctors, medical incubators (incubators) play an important role. Its main function is to provide the proper level of oxygen and humidity, as well as a comfortable temperature for patients who so need a favorable living environment. Based on the target tasks (nursing premature babies), it is optimal to use high-class incubators, which allow not only to create certain microclimate parameters, but also to monitor the condition of a newborn baby.
Designed with modern infant nursing guidelines in mind, the Babyleo high-end incubator is extremely quiet, allowing light and noise monitoring under the incubator hood. The operating noise level of the incubator itself is one of the lowest among similar devices and is only 40 dB under the hood. The sound therapy function allows you to play any audio files (voice of the mother, father, music) from any sound source (smartphone, media player, etc.) through the speaker built into the patient compartment.
In addition to purely medical aspects, these incubators can fully implement a family-oriented approach to caring for children even for a deeply premature baby. Comfortable design, wide range of height adjustment and other technical options provide parents with convenient access to the child, as well as help families during the visit to feel how they are needed. A special personalized "Family View" on the device screen displays the child's condition and progress in his development, allowing you to understand the information at a glance - all this is done in order to help parents get involved in the nursing process.
1. Project name: "Saving life"

2. Project implementation period: 2021-2022

3. Applicant organization proposing the project: Minsk City 5th Clinical Hospital

4. Objectives: to improve the quality of medical care for premature newborns

5. Tasks to be carried out: purchase of specialized equipment for children nursing

6. Target group: premature newborns

7. Brief description of the project activities: 1. Spreading information in mass media about the need of improving quality of medical care.

2. Emails to humanitarian organizations representative offices concerning the necessity of purchasing expensive equipment ("BabyLeo" incubation apparatures 6 pcs., Non-invasive lungs ventilator).

8. Total funding (in U.S. dollars): 500,000

Funding source

Financing amount (US Dollars)

Donor funds

500,000 US Dollars

Co-financing

is not provided

8. Project location (region/district, city): Minsk City 5th Clinical Hospital

9. Contact Person: Veevnik Piotr Dmitrievich – Off-budget activities Methodist doctor of Minsk City 5th Clinical Hospital.

Tel: +375 17 296 34 25 / +37517 296 45 16

e-mail: Адрес электронной почты защищен от спам-ботов. Для просмотра адреса в вашем браузере должен быть включен Javascript.